Both Jon and his mom were into teddy bear collecting, and attended teddy bear conventions periodically.  Jon had a particular affinity for panda teddy bears, and became rather known for seeking them out, to the point that artists knew him as "that panda guy."  Hence, the nickname PandaGuy.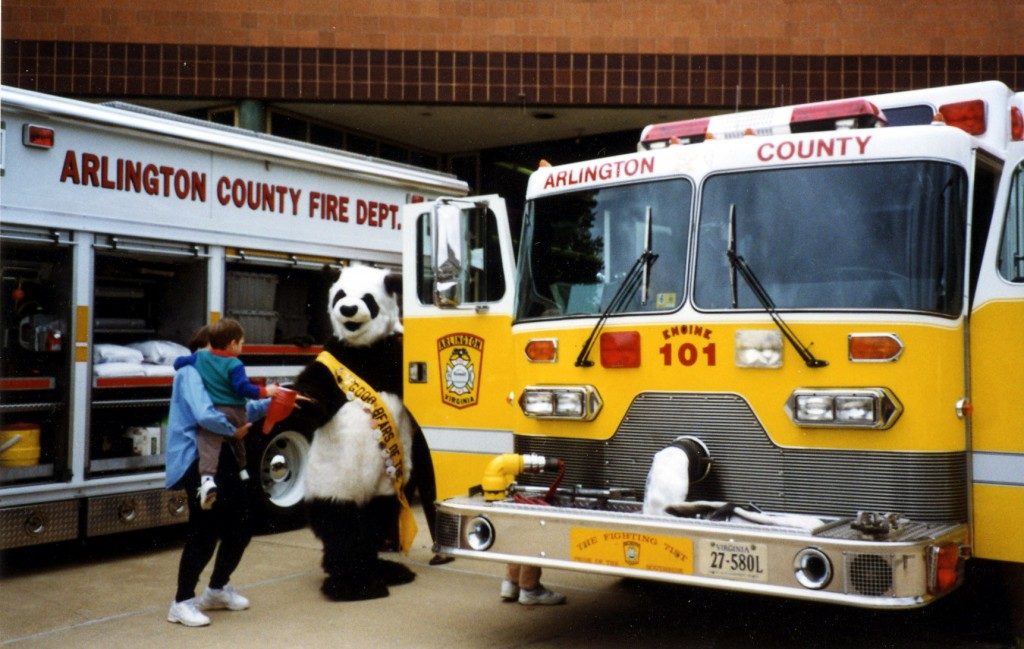 Jon and his mom also ran the Potomac Valley Den (Washington, DC area chapter) of the Good Bears of the World, through the early 2000's. This charity provides teddy bears to emergency workers, to in turn provide to children in times of need. Jon was not only a member, but he was also the mascot, with a custom panda suit.
You'll find many photos of his charity work in the late 90's and early 2000's folders of the photo gallery on this site. Just look for the 6′ tall panda.